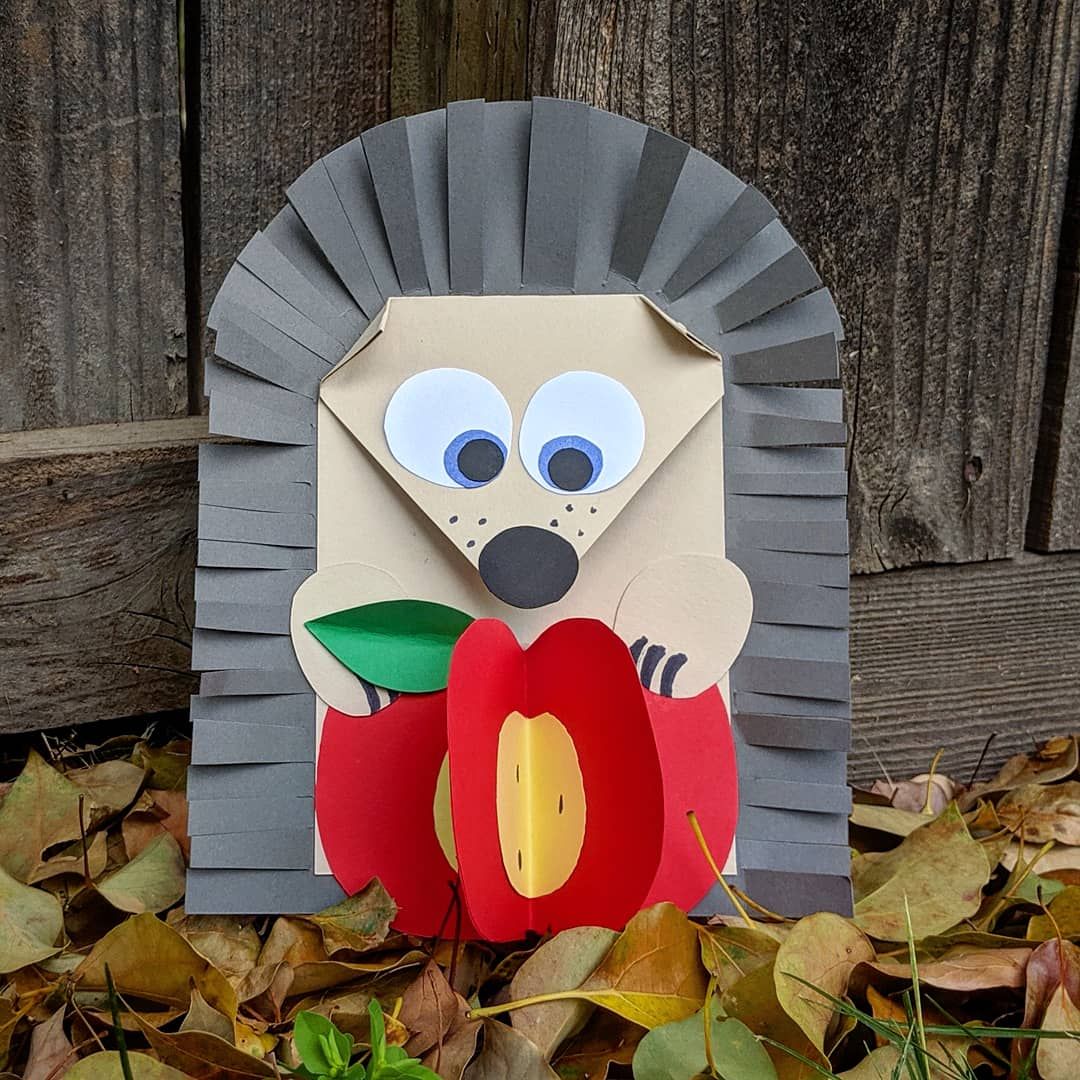 Tale about a hedgehog and an apple
Once upon a time there was a little prickly hedgehog. He lived in his mink like all hedgehogs live: in the summer he ran through the fields and forests, rustled with his nose, looked out where to get a berry, and where to drink milk...
During the fall he prepared dishes for himself for the winter: either the mushroom would bring it to its mink, then it would drag an apple, then it would find an acorn... In winter, he ate all this and practically did not leave his mink. Because it is cold. And the paws fall into the snow.
And in the spring - the snow has just melted, the hedgehog enters the clearing - and let's have fun. I am glad that winter has ended, that the sun is shining again, and that soon summer is the kindest and most well-fed season.
And then one day in the fall ... Already almost, almost in winter, a hedgehog ran through an abandoned garden, and suddenly he saw an apple. But not a simple apple, but a huge one! Almost the size of him, with a hedgehog. The barrels are red, shiny, the smell is tempting, apple ... The hedgehog came up to the apple, tried to pick it up, but he didn't have enough strength ... The apple lay, it smelled, but it didn't give in ... The hedgehog came up on one side, and on the other, and tried to crawl under it, and the apple was lying to itself, it smelled and didn't climb on the hedgehog.
The hedgehog left the bull's-eye, and began to think how to take the bull's apple and drag it into the hole. After all, this would be enough for the whole winter! And the apple lay and knew for sure that it was intended to be eaten by a hedgehog. And she was also very worried that the hedgehog could not drag him into his hole. When the hedgehog tried to roll the apple on its back, the apple also tried its best - it helped the hedgehog. He let his juice to make the hedgehog easier, smelled even more, so that the hedgehog did not stop his attempts...
The hedgehog began to resort to an apple almost every day. He was afraid, and suddenly someone would go and take the apple away. After all, it is large and beautiful, but you never know who wants to eat a fresh big apple in his forest. The hedgehog came to the apple, pressed his nose to it, turned it from barrel to barrel so that it didn't lie down, rustled with its paws and whispered the apple, which very soon he would figure out how to drag it into its hole ... And the apple was waiting too, when same ... It also fell in love with a hedgehog. And only dreamed of climbing up to his back, pouring his needles with his juice, and getting into the hedgehog's mink so that he had something to eat all winter.
But now it was already getting colder, the first snow fell, the hedgehog found it more difficult to resort to the apple - the legs were freezing, falling into the snow, and the apple was all in its place.
- Well, most likely! - the apple said to the hedgehog - rather drag me to your mink! I'll rot here...
- Wait ... sweet apple! I can't get you dragged...
- Hedgehog, dear, well, take at least a little me ... drag it to pieces in pieces ... So it will be easier!
"No," said the hedgehog, "I need you entirely!" So that not a bit drops you...
- Hedgehog, well, because I'm rotting here...
And then one day, when the wind was already howling cold, and the snow almost covered the ground, the hedgehog came to the apple and said: - Goodbye, dear apple! It is evident that you were not growing for me! It can be seen there are big hedgehogs who come, take and drag you into their hole. And you will be happily eaten ... And I ... I will suffer a little and calm down. Wintered somehow ... On mushrooms and acorns. And left.
And then the winter came, severe frosts began, the hedgehog was sitting in his hole and did not show his nose into the street. He recalled the big apple, how sweet it smelled, how gently he pressed his nose to his sides, how red and ruddy it was, and how gently he let out his juice to moisten the hedgehog's paws that had become. He sat and was sad ... And he thought that, probably, big hedgehogs came, took an apple, dragged it into their mink, and now they eat it and rejoice ... And they chuckle at a little hedgehog who could not drag an apple into its hole.
And, when spring came, the hedgehog first ran to where the apple was lying ... He thought like this: well, at least I'll see. If the apple is not there, it means more hedgehogs carried it away and ate it. Then I will at least know that my apple is happy. And if it's there, then I'll find a way how to pick it up and take it to my hole.
He came, and instead of an apple there was a dry stub ... It so happened that when the hedgehog left the apple, other small hedgehogs sniffed about it. They did not try to drag the whole apple into their hole. They broke off pieces, and carried as much as they could overpower. A bullseye abundantly watered them with juice, and in the mink, for a month they ate this piece ... But there were no big hedgehogs in that forest.
A little hedgehog cried, he pressed his nose against the stub, rustled with his paws, took the remainder of the apple and dragged it into his hole...