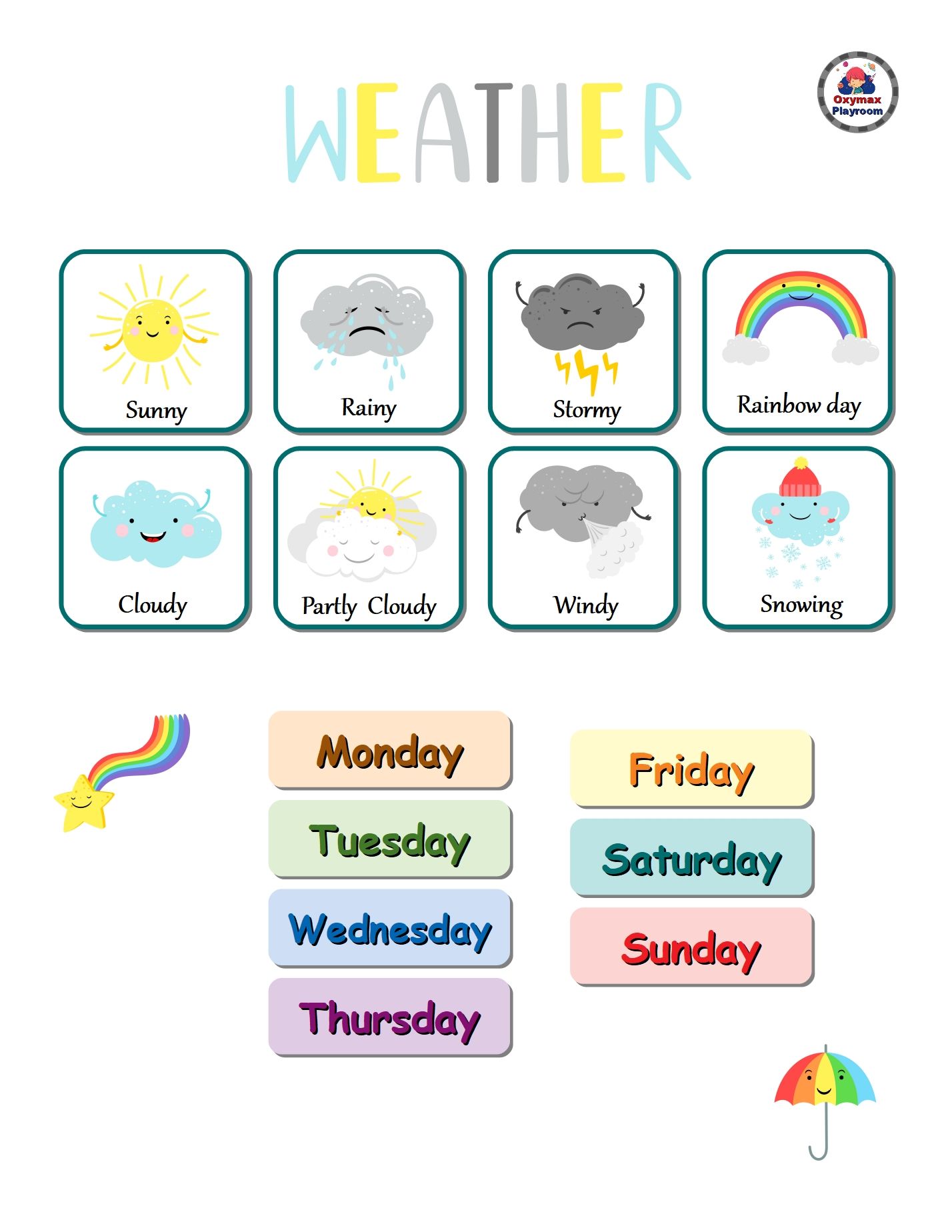 Printable material here:
(for personal use only)
weather.pdf
We have prepared a fascinating visual material for you. The weather calendar teaches the child:    
- observe seasonal changes in nature,      
- compare and recognize,
- analyze,
- explore,    
- list the days of the week in the correct order.
The game develops visual and auditory memory, coherent speech, natural science horizons, general intellectual level.
Ask your child to independently check the thermometer reading outside the window and determine if it is cloudy, sunny, or raining.
This approach develops mindfulness skills and disciplines the child.
There are many ways to keep a weather calendar. In order for the child to show interest in the lesson, you should help him create a colorful and easy-to-see scheme.