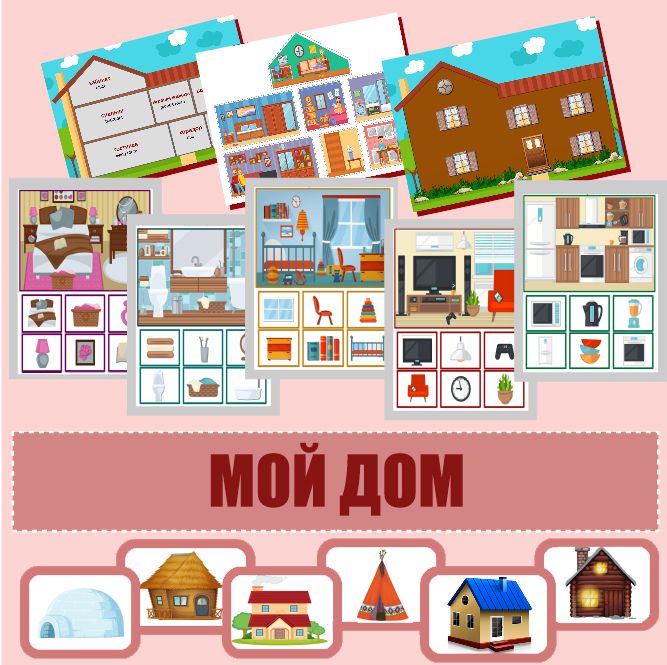 60 educational games for your child. Colorful play material will help the child remember new words, develop speech, fine motor skills, memory, attention and logical thinking. Print and play.
Content:
Plasticine Games.
Games - words.
Creative pages.
Game "Young builder".
House Riddles
Games to develop attention and memory.
Coloring.
Games developing attention "Patches"
Reading games.
Game "Geometric Shapes".
The game "Where is my house?"
Games "Big, small".
Antonyms.
Game "I am an artist".
Game "Find the Differences".
Game "Mom's Helpers".
Game - logical chain "Furniture Production".
Game "Little Designer".
The game "My home. My family".
The game "Road home".
Game "Where is my shadow".
Game "Talker".