Do it yourself game! Airport. Want to surprise your child? Then let's get started! Every mother can turn a simple cardboard box into an amazing, magical world. Today, our box will turn into an airport.
You will need a long box and black paint. Paint the box with black and let it dry.
Cut holes along the box on the left and right side.
Insert new year's flashlights on batteries into the holes.
Glue the tape - the road (or if you don't have this tape, use black and white tape) from the beginning of the box along the long edge to the end on one half, this will be our runway.
Cover the second half with tape, mark the parking lots for your aircraft and helicopters. Also on this box you can mark the places with light bulbs.
That's it, quick and easy, but very interesting. The child will be delighted with this game, I promise you that. I love surprising my child with such games, and I create those while he is sleeping. This game can also become more interesting if you can involve the child in its production.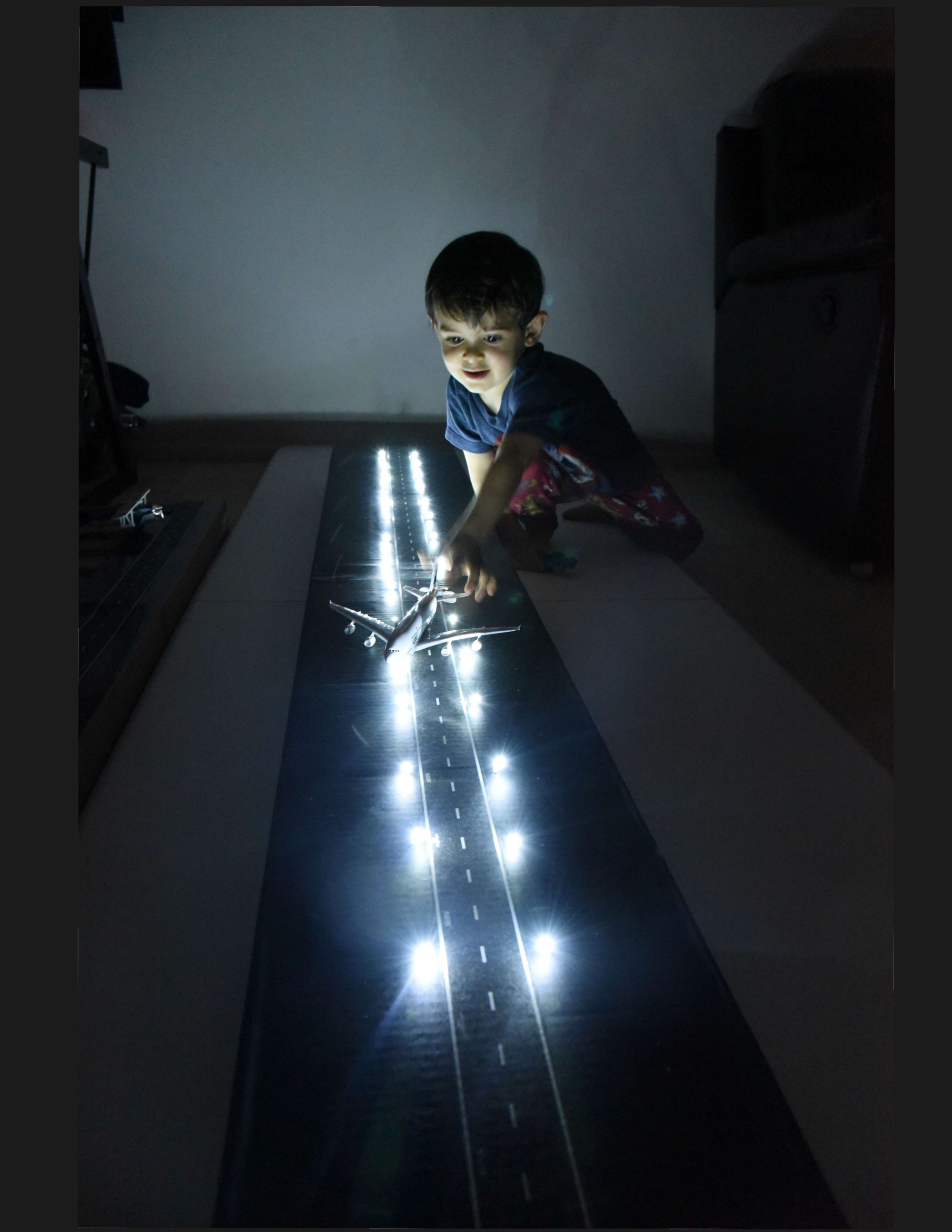 Materials for crafts and toys are listed below: