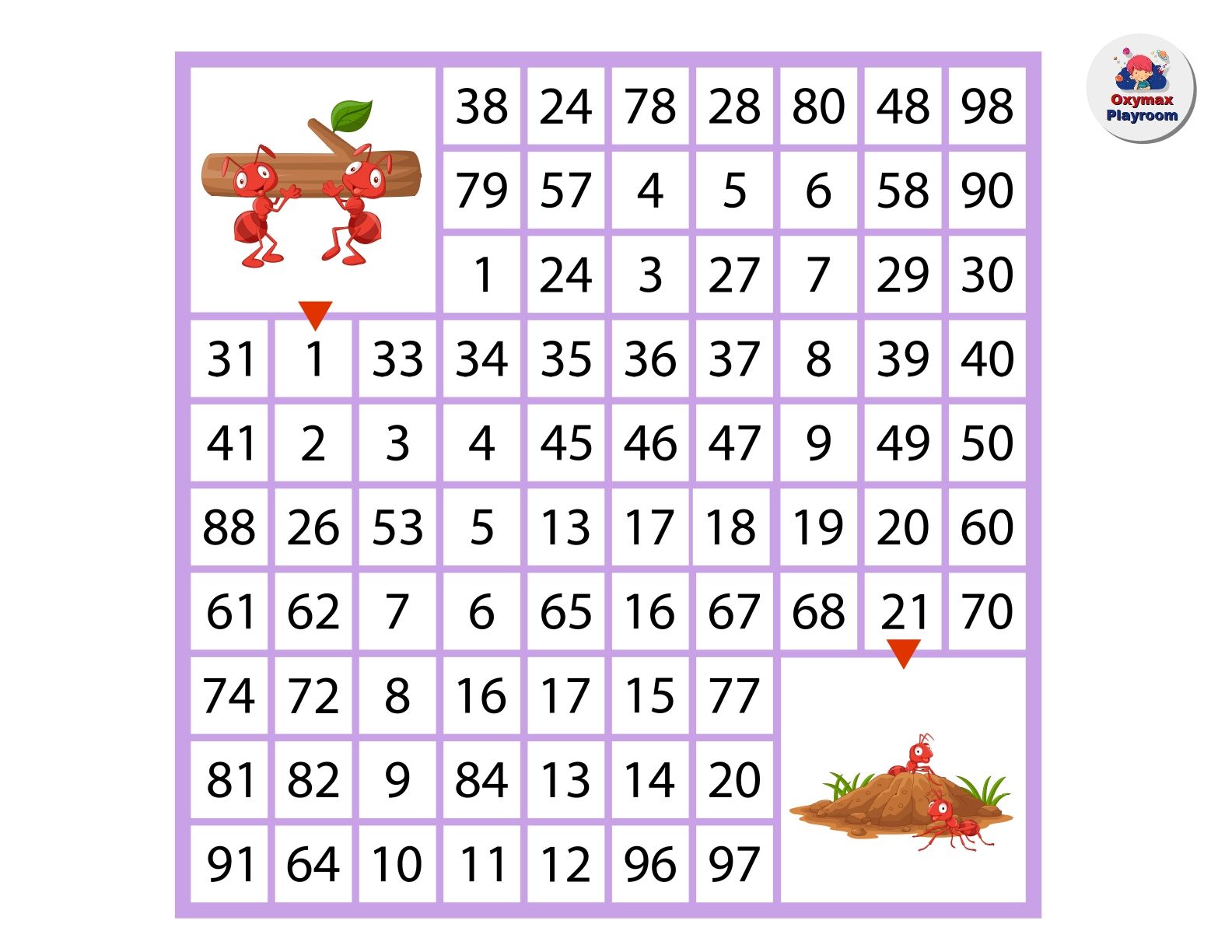 An exciting game with numbers for your children. Print and play.
Objective of the game: it is necessary to help animals get to their houses, treat them with their favorite food, help mothers to meet their kids.
The child draws with a pencil the numbers from 1 to 15,16,17,20 ... and reads them. Numbers can also be covered with chips.