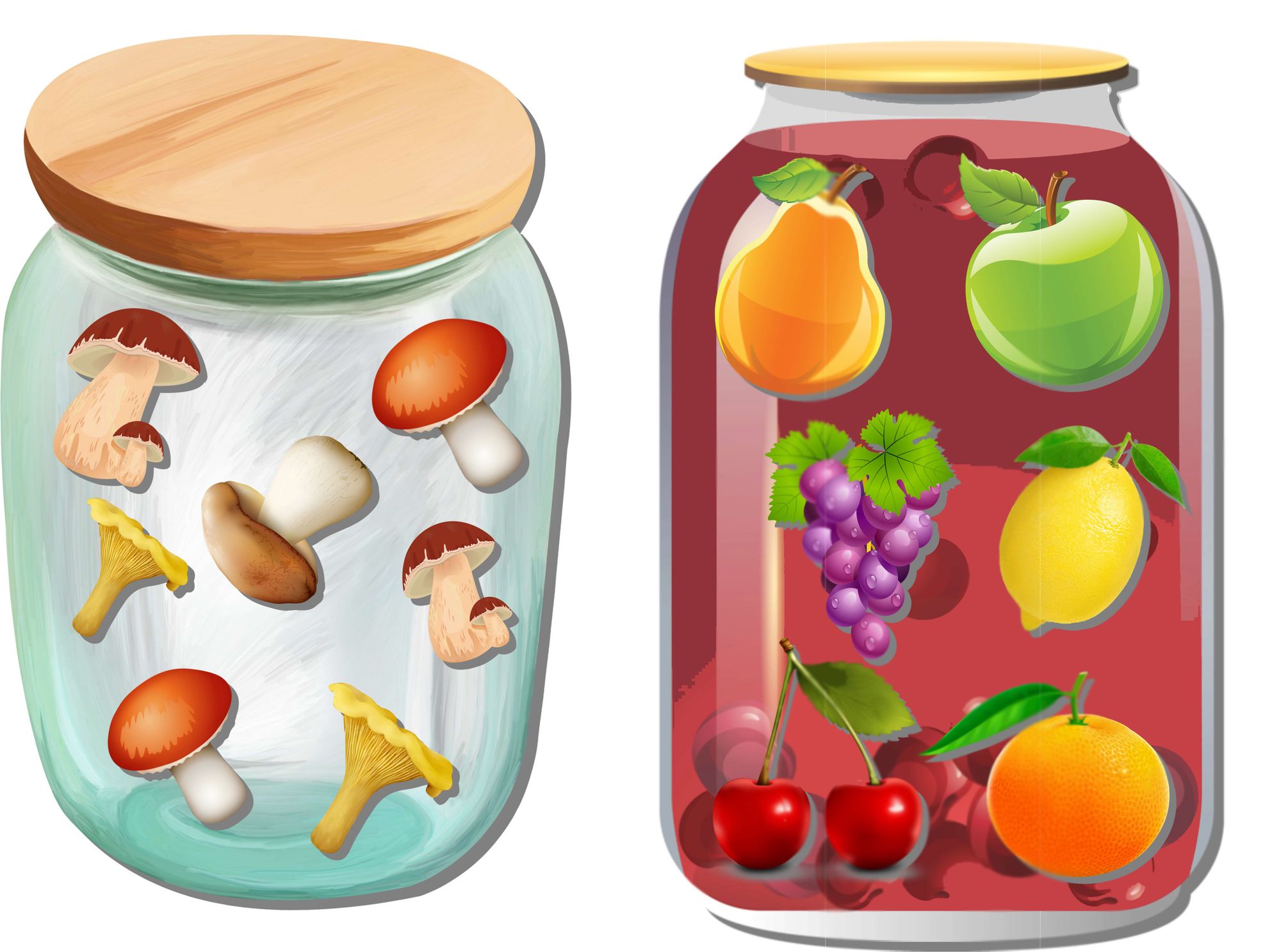 We bring to your attention the fall educational game "Winter Reserve". The game is aimed at developing attention, memory, thinking, and it will help the child learn to classify vegetables, fruits, mushrooms, berries, expand their vocabulary.
Print game material, laminate or paste on cardboard pieces.
Have your child stock up for the winter. Put a sample in front of it: a jar of compote, a jar of jam, mixed vegetables, and ask the child to collect his own jar for the winter.
Also, sample cards can be used in the second game. Place a real glass jar in front of the child and ask them to lay wooden, plastic, or real vegetables and fruits in a pattern.