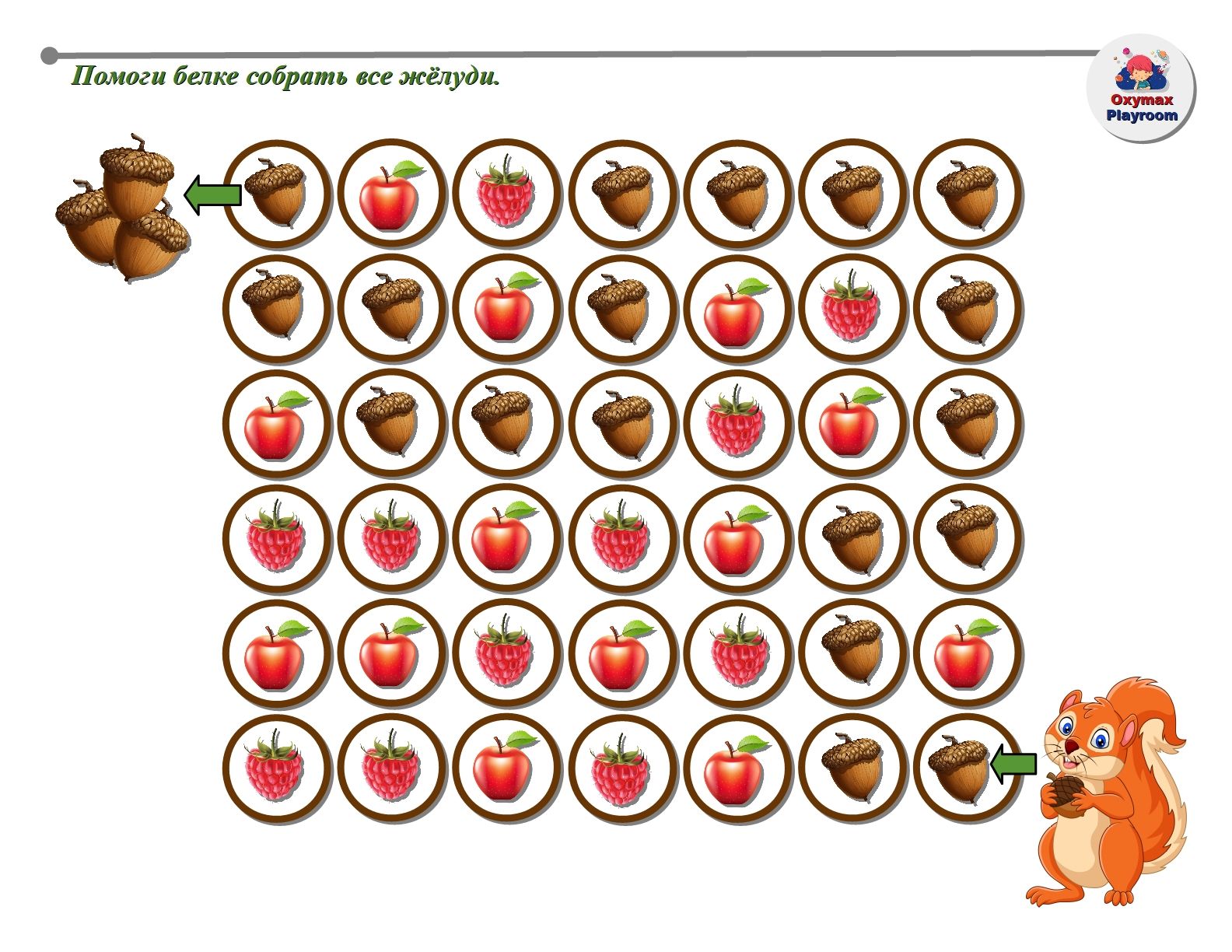 This material helps to increase concentration and stability of attention, the formation of the ability for a long time to focus on finding the right solution to the educational problem.
Labyrinths help to learn to read the diagram, understand the conventions of objects, contribute to the development of imagination, logic, perseverance.
To make the game more interesting, give your child chips, small pebbles, cones or nuts, and ask them to lay out the tracks. Thus, you will develop fine motor skills of your child.