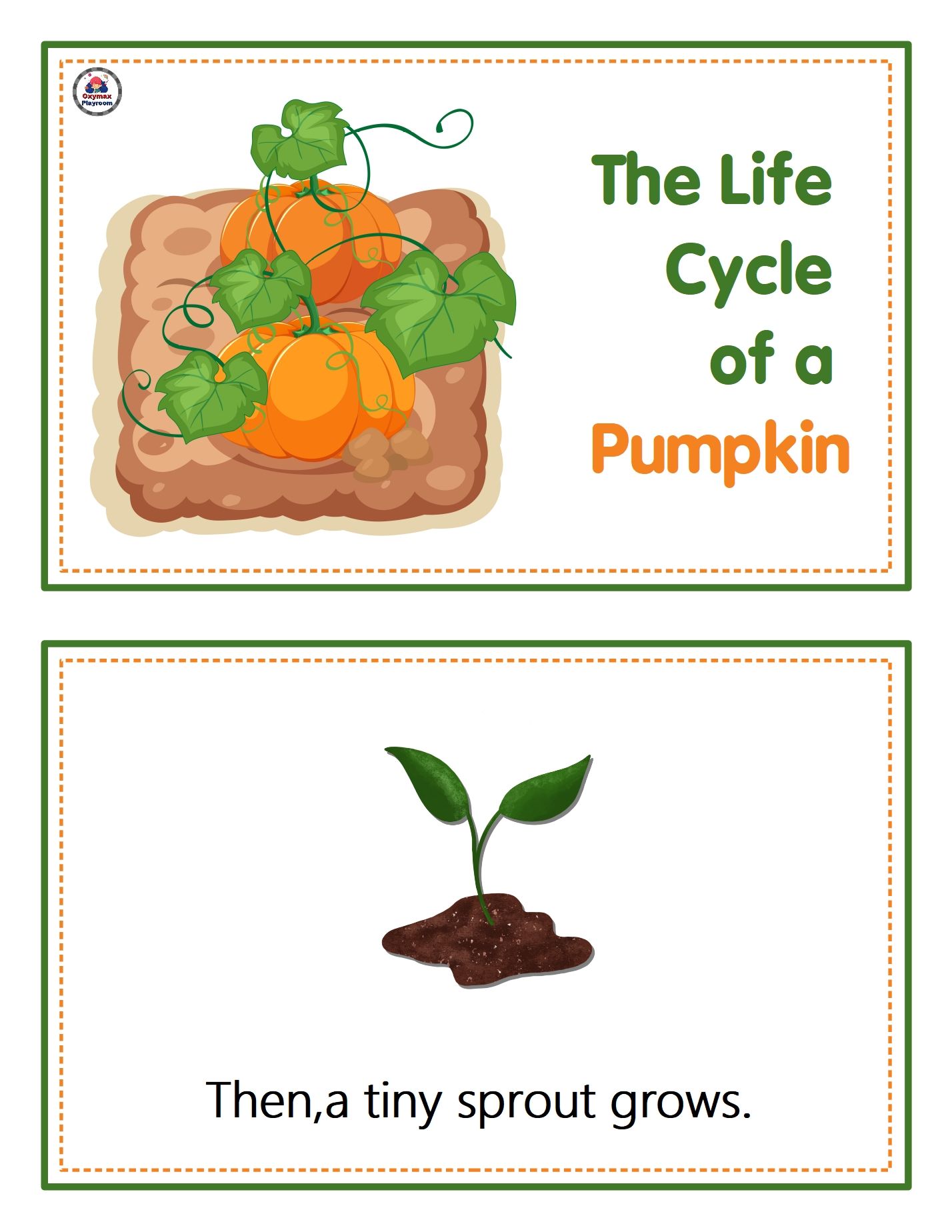 It's always more fun to learn with hands-on activities. Kids can spend time this fall learning about pumpkins
You can explore real pumpkins with your kids, and then share life cycle cards and activities. This set of print tables pumpkin life cycle worksheets are fantastic for young children that are interested in finding out about where pumpkin come from.
EXPLORING THE PARTS OF A PUMPKIN

1. We read books all about pumpkins.
2. We cut open a pumpkin and make observations about what we see.
3. We label each part.
4. We create our own pumpkin