A snowy,  icy,  fabulous winter is the best time to do creative activities with a child. Children are happy to make cards, toys, funny applications that can be shown to friends and family, take part in the exhibition, giving them opportunity to share their impressions and emotions.
Despite the snow and bad weather, winter is associated with holidays, quite a fairy tale and magic.
While choosing the subject of work, be sure to take into account:
the age of the child,
the theme elements of winter season,
amount of scrap materials.
Materials: thread, cotton, salt, pompoms.
Winter theme element: polar bear, new year's fireworks, snow covered forest, winter birds, Christmas decorations.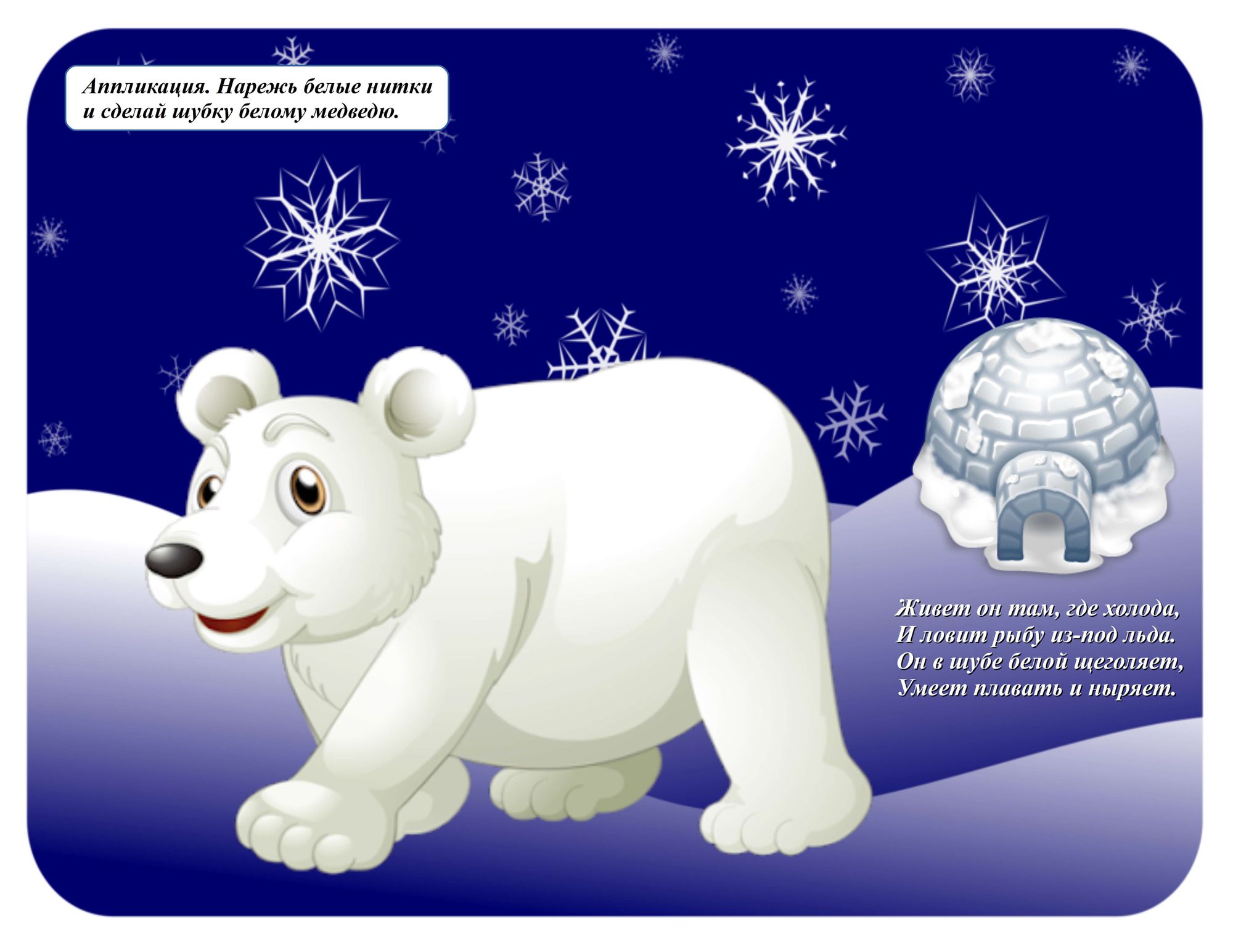 Printable material: