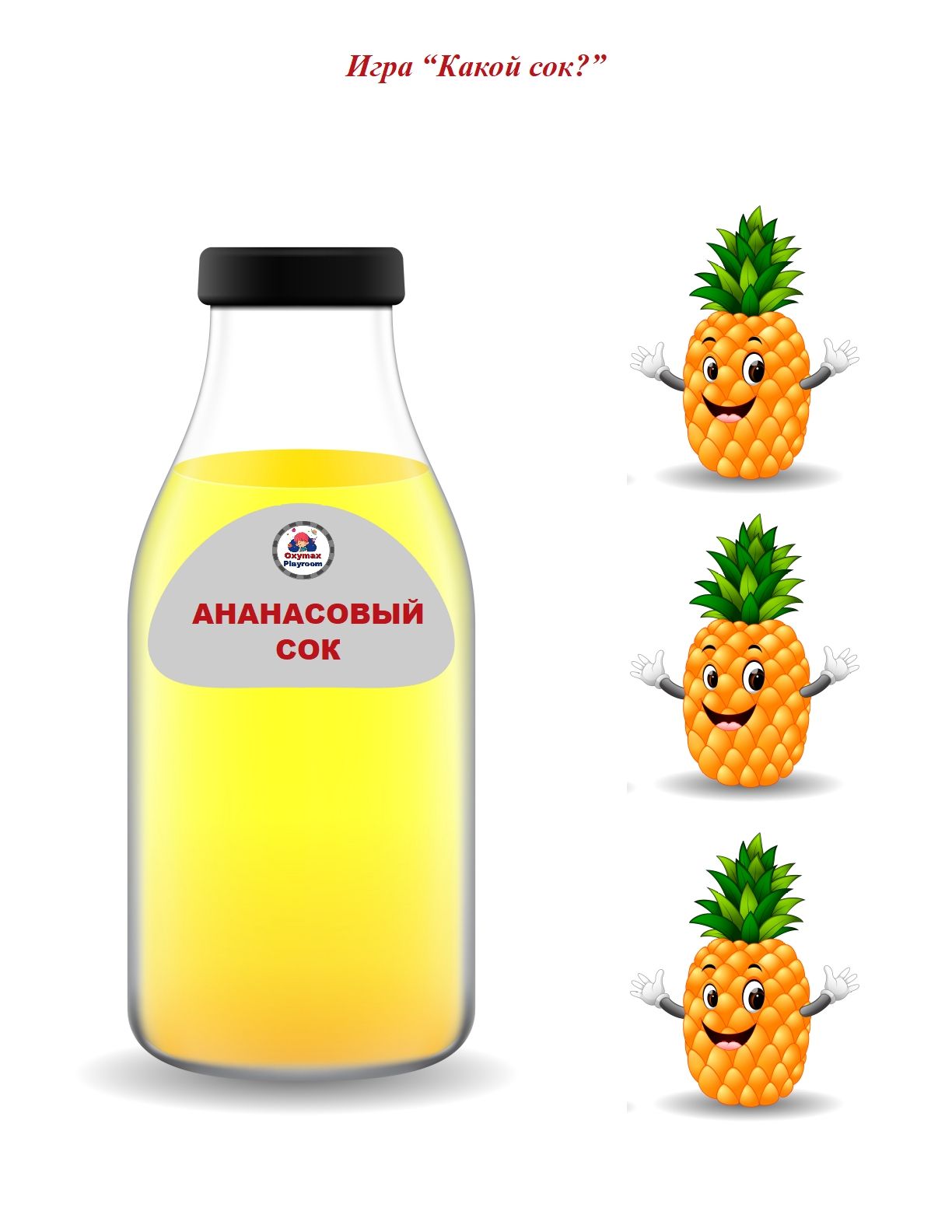 Didactic game "What juice, of bringing juice"
Goal: Teach children to form words from nouns, adjectives, harmonize adjectives with nouns. Enrich and replenish the vocabulary of children, form grammatically correct speech of children.
Game progress: the cards are upside down on the table, the child selects one of the cards, looks at what is shown on it and says what kind of juice he will get.